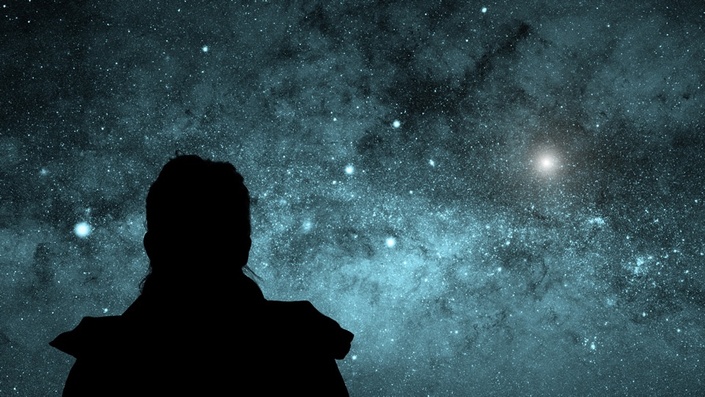 Astrological Forecasting for Everyone
Learn to write popular astrological forecasts competently and confidently
Watch Promo
For Whom Is This Course?
This course is a result of my decades of teaching astrology to many very different audiences. I am always looking for a way to make complex concepts as simple as possible, and here I am addressing the audience with no, or very little, previous knowledge of astrology.
What's So Special About It?

Very gently, carefully avoiding any unnecessary technicalities, I will introduce to you the main building blocks of astrology — signs, houses, and planets. As a result, after only a few lessons you'll begin to write competent astrological forecasts — something that would normally be only possible for a professional astrologer.
What Should You Expect In The End Of This Course?
By the end of the course you will acquire not only all the knowledge that is necessary to write detailed popular astrological forecasts (so called "horoscopes", like those published in newspapers and magazines), but also a decent amount of experience — provided you'll do all the recommended homework.
What's Inside The Course?
The course consists of 51 video lessons. Each lesson comes with a full transcript, which you can download and read at your convenience. Most lesson have a quiz to help you test your knowledge, and there are many different handouts: keywords, templates, and so on.
What Are the Features of the Foundation Version of the Course?
They are:
Video lessons.
Full transcripts of the lessons.
Slides that were used in the videos.
Various additional handouts and resources.
Interactive quizzes to test your knowledge.
Mini-forums for each lesson, to ask a question or leave a comment.
Lifelong access to the course.
What Are the Additional Features of the Pro Version of the Course?
The Pro version includes all the features of the Foundation version and in addition to them the following:
A private community for posting homework, communication and accumulation of creative ideas.
Feedback on your homework.
One-to-one video sessions.
Reviews of your written forecasts.
An opportunity to showcase your forecasts on Lunarium.
A certificate of completion.
One year membership in the upcoming Club Galactica (see FAQ).
The Curriculum Looks Unusual. Why?

The approach to teaching I took in this course is unusual, innovative. Superficially, it looks like lessons follow in no particular order, but in fact this order was very well thought-through. My aim is to keep you interested and excited at every step through the course, so I give you something to do, and to start gaining confidence, in the very early lessons. I then gradually add carefully selected ideas in a way one would make a fire in a fireplace: first I add only small pieces of wood and make sure they burn brightly, then bigger and bigger ones, until finally I have a roaring fire — then I can throw in any logs, and they will burn easily and happily!
Do You Have Questions?
Have a look at the FAQ section where I am answering question I already received about this course.
Your Instructor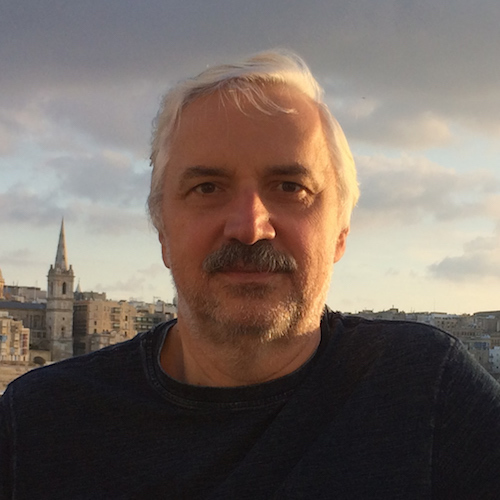 Alexander is a student of astrology since the 1980s, and a teacher of astrology since the early 1990s. He is an author of several books on astrology and numerology, of numerous articles and of a few mobile apps, the best known of them is iLuna. He is also the creator of the Lunarium.co.uk website, which offers a number of popular interactive features as well as many articles about different aspects of astrology.
Alexander is an MSc in Enterprise Systems Development, a PhD in Metaphysics and a holder of the Diploma in Advanced Studies in Vedic Astrology.
Testimonials
This is a unique course that gives you insight on how to make professional predictions for the general public. Alexander presents the material in a lively way. I am impressed by how he does this.
Even when you do not want to make these predictions you will learn lots of interesting and useful techniques. For example Alexander covers the parallel aspect in detail which is a much neglected although interesting aspect. Since Alexander covers everything about the planets, houses, signs, aspects and even eclipses, planetary hours and the moon mansions for beginners this is a great introduction in astrology.

Advanced students will also learn something new. The fee is outrageously low. So whether you know something of astrology or not this course is highly recommended.
Roeland de Looff
Director of Dirah Academy International
www.dirah.org

Learning astrological forecasting from you has been an amazing experience. I have had the honor and privilege of studying under many great astrological teachers since beginning my study of astrology 10 years ago and taking your class has been one of the most beneficial experiences I have had as an astrological student. To be able to share astrological knowledge is always great, but your class also gave me an astrological skill that I am so grateful to have discovered. Your teaching style and the format of the class are both very accessible and easy to integrate into your astrological practice and daily life. I feel like I was truly blessed to have found this amazing resource in your teaching and AstroSchool and look forward to taking more classes with you in the future.
Rachael Middleton
www.AstroStudent.com
I have been studying astrology for a while to enhance my work as a therapist of the astrologically aligned First Light Flower Essences of New Zealand.
Embarking on Lunarium's online course has already increased my clarity and understanding of astrology, and being able to create a horoscope for a client will strengthen my ability to exactly pinpoint the perfect essence blends to support their processes.
There are so many benefits to Alexander's online course, including but not limited to the excellent 'bite sized' lessons which give the feeling of one-on-one tuition, the transcription, the accompanying PDFs and the continued access to each lesson and tool.
My congratulations and thanks go to Alexander for his inspired compilation and high recommendation to anyone considering undertaking this course, be they novice or more advanced.
Mary Lowe
Tauranga NZ
https://www.facebook.com/harmonising/

I wanted to take an astrology course and I jumped at the chance when I heard about this one, taught by the owner of one of my favorite websites, Lunarium.
The course is well paced, easy to understand, and very interesting. I learned there are many nuances to astrological forecasting. It's challenging, creative and a great way to understand the world around us.
I would strongly advise you to do the homework, it is the best way to apply the principles you will be learning. This is not an armchair class! The homework takes time because there is a lot of interpretation and referencing to do. But it is very enjoyable work.
Every lesson transcript is downloadable, as are the slides, and also some very handy key words to describe planets and houses that you can use for quick reference when writing your forecasts.
Alexander is a very talented and knowledgeable teacher, and he's put a tremendous amount of work into making this a quality class for anyone who wants to take it. Highly recommended.
Nancee McCraw
Pianist, teacher and composer
Atlanta, GA
https://soundcloud.com/nancee-kahler-mccraw

If you want to go from zero to confident in the shortest amount of time — and you put in the work — joining Alexander's exclusive group of students will get you there.

JJ Silverstein
Brooklyn, NY

I have followed the Lunarium Blogs and information on the website for many years, and learnt a lot about astrology during that time. However, the information I gained was haphazard and I often did not really understand what I read.
I participated in the group who worked through the draft format of the 51 lessons teaching us how to write "Popular Daily Horoscopes". It was so exciting to finally understand how all the different facets fit together, what the differences between the various planets, zodiac signs, etc meant and why they were necessary
The course is simple, easy to follow, and understand and written in a non-technical manner, allowing you, as a layman, to interpret the information.
My interest in astrology is purely as an amateur and as a hobby. I never thought that I would be able to contemplate studying the subject seriously, but this course has piqued my interest sufficiently for me to take the next step (once I am profficient in this first section!).
Claire Wessels
South Africa
I feel so happy that I enrolled into the astro course! I have learned a lot in a short amount of time.The way how the course is designed and structured is excellent. Lessons are being presented in a style which makes them interesting to study and highlights the main ideas. There are always homework sections attached at the end of the lessons so that the students can test their understanding. I would highly recommend this class to anyone who is interested in learning more about astrology.

Kirsten Werneke
Frequently Asked Questions
When does the course start and finish?
The course starts now and never ends! It is a completely self-paced online course — you decide when you start and when you finish.
How long do I have access to the course?
How does lifetime access sound? After enrolling, you have unlimited access to this course for as long as you like - across any and all devices you own.
Would anyone be able to follow the course… even with no knowledge at all?
I do not expect you to have any knowledge of astrology. As the title of the course says, it is literally for everyone. Everything you'll need, I'll teach you. The more interest you have, the better, but that's all you need, really. Having said that, I do believe that the course will be useful for experienced technical astrologers as well, as I will show how astrology can be illuminating and useful even at a very simple level.
Will you be available to answer questions to a forum open to people who purchased the course?
Yes. Each lesson has a mini-forum attached to it, and I'll be answering your questions there.
Will there be any homework or evaluation of our work or progress?
Yes, I will give you a homework in most lessons, and I will wholeheartedly recommend to do that homework. Also, most lessons have quizzes, to help you test your knowledge.
What does each lesson include? Reference materials?
Yes, many lessons have reference materials and handouts attached to them. Also, each lesson has a PDF transcript, so that you could read it later.
What is Club Galactica mentioned in the description of the Pro version of the course?
I am working on a members-only web resource that will offer the premium versions of the interactive online features that make Lunarium so popular. I also have many new features in my plan. No advertising, no promotions, only premium content.
What if I am unhappy with the course?
We would never want you to be unhappy! If you are unsatisfied with your purchase, contact us in the first 30 days and we will give you a full refund.
Что такое Клуб Галактика, упомянутый в описании Профессиональной версии курса?
Я работаю над закрытым веб ресурсом, который будет предлагать премиальные версии онлайновых программ, делающих мои сайты столь популярными. Также в Клубе будут оригинальные разработки, такие как онлайновая версия Формулы Любви. Никакой рекламы, только премиальный контент для членов клуба.